THE TASK AT HAND
While working at Credera (consulting firm), I spotted a gap in the firm's internal understanding of digital content strategy, especially as it relates to UX design. I set out to devise a presentation that articulates what content strategy is, why it matters and how to integrate it into the product development lifecycle.

WHAT I DELIVERED
A comprehensive deck titled, Content Strategy: A Guide to Delivering Content with Surgical Precision, that gives audiences the understanding necessary to see the business value of content strategy and the language to articulate its value to clients.
RESULTS
The original audience was my UX design team. However, the presentation was so well received I began adapting it for different audiences. I've presented it to clients and potential clients, as well as Credera's entire management consulting practice as a Lunch & Learn event.
The presentation equipped consultants with the language and collateral they needed to pitch content strategy services to clients. Ultimately, the deck helped drive a content-first approach to design across the firm.
Presenting to my UX team

As you can see, I get pretty excited about content.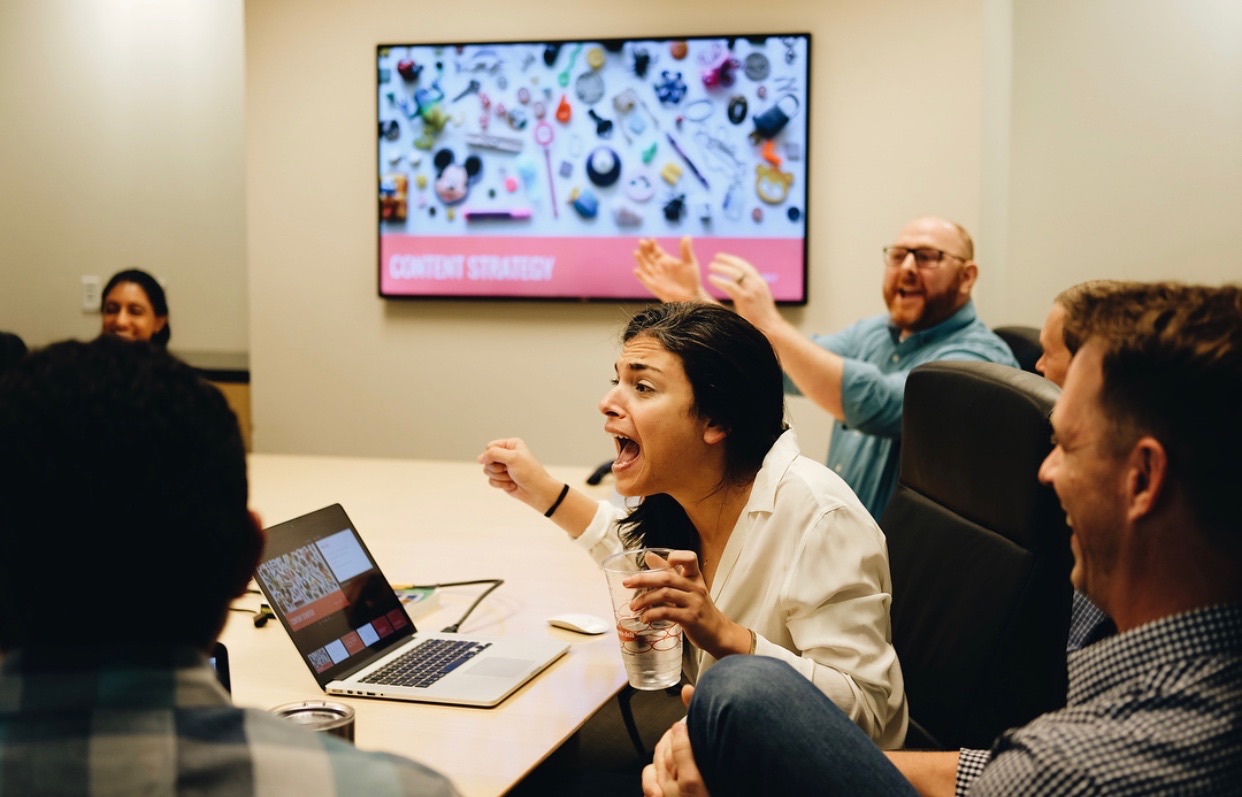 Topics covered, at a glance
Insights gleaned from personal experience and exhaustive research from the fields of behavioral science, cognitive psychology and technical communication. The deck is modular and can be easily tailored to varying audiences. Here's a glimpse at what kind of topics are covered. The deck offers insights into these questions using plenty of examples and hands-on exercises.
What is not content strategy?

What does good content look like?

How do you create good content?

What are content strategy deliverables?
Voice vs. Tone

Measuring Content Effectiveness

Content Design vs. Content Strategy vs. UX Writing

Factors affecting attention, motivation and memory